SECU Public Fellows Internship
SECU Public Fellows Internship
Funding
Payment of $5,000 per intern for a maximum of 20 students.
Purpose
To connect talented undergraduates with local leadership in order for the students to obtain meaningful on-the-job experience and to build capacity for underserved areas and reduce the talent drain from rural communities in North Carolina.
Eligibility
Degree-seeking undergraduates in the Departments of Government and Justice Studies (GJS), Social Work, or Public Health OR undergraduate students participating in the ACCESS program are eligible. Applicants must be North Carolina residents who are full-time students. Internships must be academic, credit-bearing, and housed with a North Carolina-based organization, agency, or business representing one of the targeted industry sectors identified by the SECU (see below). Students awarded funding must agree to meet with the SECU Foundation Board upon completion of their internship. The successful applicant will articulate how the internship experience will contribute to his or her long-term career goals and aligns with his or her major. Two professional references and a criminal background check are required. The selection committee will prioritize applicants whose references, resume, and essay demonstrate leadership experience and potential, a desire to serve, and an internship aligned with the goals of the program. Students must intern at an agency or organization, preferably nonprofit or governmental, providing services to underrepresented populations or contributing to an effort addressing a rural community need. Selected participants will be in good academic standing with at least a 2.5 GPA.
Application
Application will be made through Engage. Contact your advisor or internship coordinator for more information about the application process and deadlines.
Targeted Internship Sites and Industry Sectors:
Internship sites will be in rural, underserved areas of North Carolina with priority given to Watauga, Ashe, and Avery counties and the northwest region of North Carolina. The following is a list of industry sectors to provide guidance for potential internship organizations. This is not an all-inclusive list, and other sectors may be considered.
Local Government Agencies – Community Engagement
Non-Profits – Community Engagement
Private or Public Organizations – Economic Development, Collaboration
Healthcare – Rural Outreach for the Underserved
Technology – Solar Energy, Agricultural
Leadership – Capacity Building, Entrepreneurship, Team Building
Social Services – Elder Services, Community Outreach
Education – Teacher Development
Marketing – Web Development and Design
Strategic Planning – Community Outreach Campaigns
Student Experience
Criminal justice major and SECU Public Fellows Internship scholarship recipient James "Levi" Mackey interned with the Catawba County Sheriff's Office. During his internship, he conducted research on unmanned aerial systems and analyzed how the Catawba County Sheriff's Office utilizes this technology.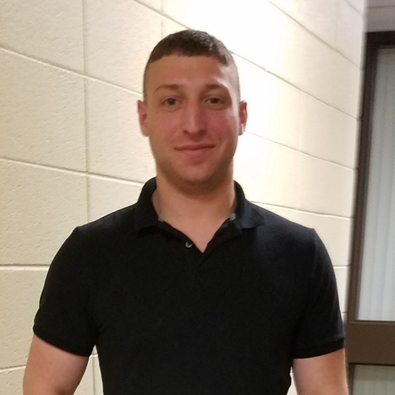 "The SECU Scholarship made my internship more enjoyable and beneficial. Due to the sum of money provided, I was able to work at my internship without worrying about finances. Since I did not have to work a job on top of the internship, I was able to attend professional events after regular business hours as well as ride with night patrol and night warrants. As far as the internship itself, it gave insight into almost every part of the criminal justice system. Overall, my internship brought better understanding to information provided in classes while also teaching me things courses did not cover." - Levi Mackey