Laurel Roser
Ifrane, Morocco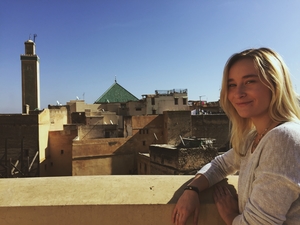 Laurel is a Political Science major with a concentration in International and Comparative Politics. She is studying at Al Akhawayn University for a semester. This is what she has to say about her experience:
"I chose this location to learn more about the Arabic language and culture and also because of the rich history of the country. I decided to study abroad because as someone who is interested and studying international politics I cannot rely on a Western point-of-view for knowledge. To completely understand a language, culture, and history you have to experience and learn about it firsthand. I also knew that the opportunity to study abroad would only come once in my life so I wanted to take advantage of that.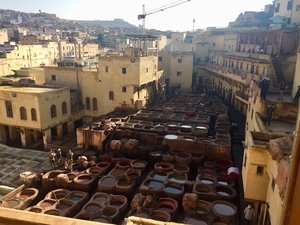 Travelling around Morocco, no matter where you go, is an adventure within itself and every time I have ventured outside Ifrane it is fun. So far I have been to Fes, probably the most famous tourist city in Morocco, and also to the Moroccan beach town of Mehdia where a group of us exchange students spent the weekend surfing. Something I am looking forward to is a trip in a few days to an area of the desert called Merzouga where we are getting to ride camels and have an overnight stay in the desert. My career goals are to work in an international sector, whether in the U.S. or abroad, and work towards increasing women's rights and opportunities. Morocco has opened my eyes to the differences in how the Western world defines women's rights compared to everyone else. I have learned about laws, regulations, societal and cultural obstacles that are non-existent in America or even Europe. Learning Arabic in a country whose mother-tongue is this language has helped me make great strides and achieve parts of the language I thought would take me years. I still have three months left and I am excited to see what else is to come."
Claire Engel
Kyoto, Japan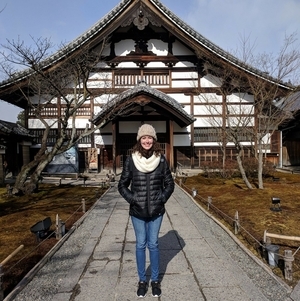 Claire is a Political Science major with a concentration in American Politics and minor in Japanese. This is what she has to say about her experience:
"I'm not positive about what I want to do after graduation, but I am really liking Japan, so I am interested in finding a job handling relations between the U.S. and Japan. I am also interested in lobbying, particularly for either environmental issues or women's rights. I decided to study in Japan because it has been my dream to come here for years. I have always felt drawn to Japan's culture, and this is partly due to my best friend from elementary school, Hinako. She came to North Carolina because her father was transferred there for his job. We became really close and I got a glimpse of a completely different culture by being her friend. It intrigued me, and I have wanted to go to Japan ever since. What I am looking forward to the most while I'm here is to become better at speaking and writing Japanese. I would like to be fluent someday, and I know that having to use the language in my everyday life can help me reach that goal."
Michael Konrad
Justice In D.C.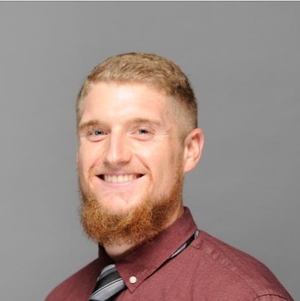 Michael is a Criminal Justice major from Laytonsville, MD. This is what he has to say about his experience in the course Justice in D.C.:
"My favorite experience was visiting the CIA's branch campus and speaking to individuals in specialized classified rooms. I learned that every class, particularly General Education classes, betters your chances at being hired by an agency because you will be a more well-rounded candidate. Most agencies need candidates who can think critically, analyze data, and communicate effectively, all traits acquired through General Education. I learned that the agency will train me on how to do "cop stuff", so I need to be patient and focus on university classes because they will broaden my knowledge on how to do the job more effectively. My career goals are oriented towards working as a SWAT Officer for a local police department and possibly pursuing a federal position."
Katelyn Laws
Washington at Work: Women, Power & Politics
Katelyn is a Political Science major with a concentration in Pre-Professional Legal Studies from Hudson, NC. This is what she has to say about her experience in the course Washington at Work: Women, Power & Politics: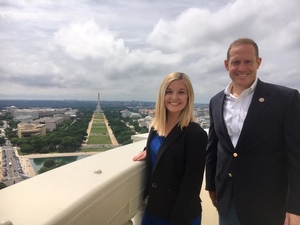 "Before taking part in this course, I was somewhat confused with what path I wanted to take after graduating from Appalachian. All of the experiences from this course, as well as advising from Dr. Ardoin and Dr. Key throughout our time in D.C., truly helped me figure out exactly what I wanted to do with my future. From meeting with Girl Up, Running Start, and visiting the Capitol, each experience strengthened my passions and helped me realize how I could work toward these passions in a career. My favorite experience from the course was spending the day at the Capitol meeting with members of Congress from North Carolina. We had the opportunity to learn about the Congressmen & women's goals during their terms, as well as ask questions. Before going to D.C., we thoroughly studied each person we were meeting with so we knew exactly what questions to ask before-hand. When meeting with Ted Budd, a member of the House of Representatives for District 13, he asked us specific questions about himself and whoever won got to go on a tour of the Capitol dome with him. Thanks to the preparation in Boone, I knew the answer to his questions and got to go on this tour! I have been to D.C. many times, but this is my all-time favorite memory from D.C and from the course overall. After graduating from Appalachian in May, I am moving to D.C. for graduate school. I plan to get my Masters in Public Policy with a concentration in Social Policy. I have yet to decide on a grad school yet, but will more than likely attend American University."