Study Away
Current Study Away Offerings
Each summer GJS offers a series of 3 credit Study Away courses between the end of the Spring Semester and the start of Summer Semester 1. Study away course locations include Washington D.C., Raleigh, Seattle, New Orleans, Atlanta, and various international cities. The blocks below show our Summer 2020 study-away course offerings.
The department also works closely with OIED to support semester-long experiences at one of our many partner Universities abroad. These courses provide a great opportunity to travel and engage with GJS alums and professionals in your field of study.
Intelligence and Security in DC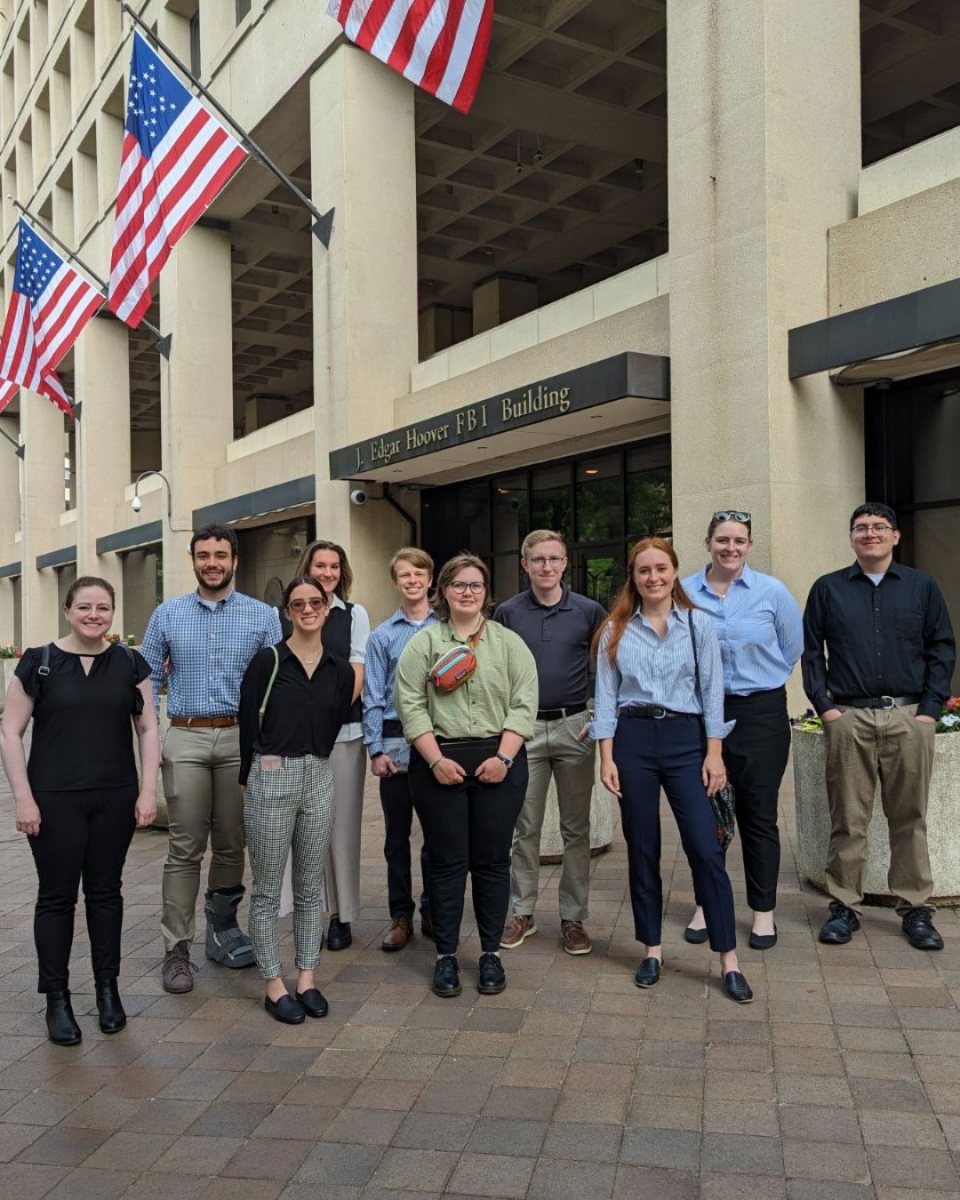 CJ 3535: Intelligence and Security in DC ( Summer Session 1)
Faculty Contact: Dr. Jeff Holcomb (holcombje@appstate.edu)
Application Form: https://docs.google.com/forms/d/e/1FAIpQLSfdD1zSVCKgFeP0byyE5SmjwJl3CYI72DGjiwoacoM2K2LQVA/viewform
Application Deadline: February 18, 2023
In-Class Dates: May 8-12th, 2023
Travel Dates D.C. : May 14-19th, 2023
Course Summary: Interested in international and homeland security? International and transnational crime and human rights? Want to meet professionals and organizations engaged in intelligence gathering, security, and policy issues related to these concerns? Consider taking this 3-credit course in the Department of Government and Justice Studies which will include both classroom meetings and a week in Washington, DC.
Possible meetings include:
FBI, Department of State, CIA, and U.S. Supreme Court
Organizations involved in international security, human rights, & anti-human trafficking
Estimated Cost: $600 + summer tuition
Please note that participants may be subject to a criminal background check and confirmation of their nationality status.