The Appalachian State University Community had a virtual front row seat to a wide-ranging selection of faculty research and creative activity through the second annual Research and Creative Activity at Appalachian event, Sept. 14–18.
The weeklong celebration featured the work of nearly 50 faculty members, with presentations ranging from digital posters and oral presentations, to virtual performances and digital art pieces. The event culminated with an awards presentation in which two faculty members were honored with the Chancellor's and Provost's Awards for Excellence in Research, Scholarship and Creative Activity.
Dr. Curtis Ryan, professor of political science in the Department of Government and Justice Studies, received the Chancellor's Award, and Dr. Alecia Jackson, professor of educational research in the Department of Leadership and Educational Studies, received the Provost's Award. A committee of faculty members representing each academic college and University Libraries selected the recipients for their superior achievement in their fields.
"Dr. Ryan uses his global insights and research of the Middle East to encourage the curiosity of our students and inform the work of government officials," said App State Chancellor Sheri Everts. "His research has broad impacts on our understanding of the past, present and future of the Middle East, and we are fortunate to have his contributions as a faculty member."
Of the Chancellor's Award, Ryan said, "I really appreciate having my scholarship recognized by my university in this way. It feels like bringing my research and scholarship back home. I'm honored and grateful."
Ryan joined the Department of Government in Justice Studies in 2002. His areas of interest and expertise include international relations and foreign policy; international and regional security; comparative politics; Middle East politics; and inter-Arab relations and alliance politics.
Ryan has written extensively on these subjects, including authoring three books. He also served as a Fulbright Scholar at the University of Jordan's Center for Strategic Studies and was twice named a Peace Scholar by the United States Institute of Peace.
The selection committee said they were "impressed with his scholarship, but more importantly with how he has taken his work outside of the academy; how his scholarship has moved from theory into action; and the international impact of his scholarship."
One of Ryan's references said he travels to Washington, D.C., multiple times a year to brief U.S. State Department officials and military leaders on crises in the Middle East. While researching his most recent book, "Jordan and the Arab Uprisings," Ryan met with King Abdullah II bin al-Hussein, Queen Rania al-Abdullah and many other Jordanian leaders — both in government and opposition — in order to write a book conveying a comprehensive and accurate picture of Jordan's policies, problems and prospects.
Regarding his field research, Ryan said, "There are times when it is very difficult. There are times when it can even be dangerous. But I absolutely love being 'on the ground' and engaging in deep field research in the Middle East. I think that my work and experience in the field shows up not just in research, scholarship and publications, but also in what I can bring to the classroom."
On campus, he has mentored at least two Honors College undergraduate theses, both as first reader, in the last four years.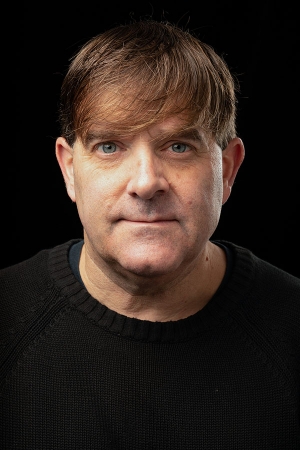 Tags: