Grant Proposal Development and Writing Workshops for Uzbeks
About the Project
Appalachian State University is implementing a U.S. Embassy Tashkent funded Grant Development and Writing Workshops project for civil society leaders in Uzbekistan so that they may acquire skills to write grants to support their worthwhile projects. To be conducted in Bukhara, Tashkent, and Fergana in May 2024, the workshops will outline the stages of grant writing and highlight grant writing best practices and will utilize the training-of-trainers (TOT) approach. At the end of the workshop, each participant is expected to develop an Action Plan for implementation and to develop at least one grant proposal for submission to a funding organization.

Eligibility
All applicants must meet the following eligibility criteria:
Commitment to making a difference within their organizations and/or community.
Currently residing in Uzbekistan.
Self-directed and able to work with less supervision.
Committed to training at least five more individuals after the workshops.
Genuinely interested in developing individual projects of their own selection within their organizations or communities.

Application
Appalachian State University is excited to announce the launch of the Grant Proposal Development and Writing Workshops which will take place in Bukhara, Tashkent, and Fergana in May 2024. Enhance your ability to secure funding and deliver impactful projects in your community. Participate in these empowering workshops and build a stronger future for your organization and your community. Limited spaces available, apply here :

⏰Application Deadline: December 15, 2023
Team




Jesse Lutabingwa,
Project Director and Lead Trainer
A Professor of Public Administration in the Department of Government and Justice Studies at Appalachian State University, Dr. Lutabingwa has more than 35 years of experience in international education and international development. He has been awarded more than $25 million in grants. He has conducted grant writing workshops for NGO leaders in Nigeria, Tanzania, South Africa, and Cameroon. He also has facilitated grant writing workshops for the Mandela Washington Fellowship (MWF) Washington Summit and Fulbright Teaching Excellence and Achievement (TEA) End of the Program in Washington, DC.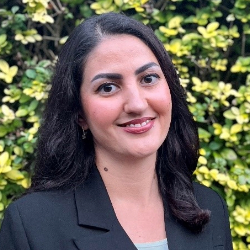 Billura Ikramova,
Project Manager
She is a EFL teacher with 10 years of experience. She is in-service teacher-trainer, EFL teacher, and has experience in program coordination. She has coordinated a TCCP course in the Bukhara region, trained regional peer mentors, and monitored mentors of ESN program. She conducted weekly training sessions for a staff of 100 local teachers at regional level. She is a 2022 Appalachian State Fulbright TEA alumnus and is currently completing her MA degree in TESOL at University of Reading in the UK.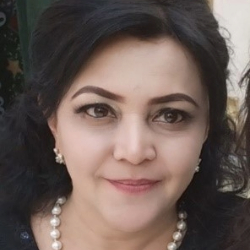 Dildora Ashurova,
Project Coordinator
She is a Core Trainer of ESN program and has taught English for 20 years. She also has contributed to the professional development of English teachers in Uzbekistan and in the region. Currently a doctoral student at Bukhara State Pedagogical Institute, she holds an international TESOL certificate and a trainer certificate after completing TETE and TOT courses.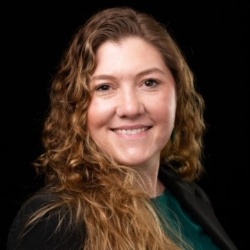 Katy Marsh,
Financial Manager
She is an Administrative Support Specialist in the Department of Government and Justice Studies at Appalachian State University with over 15 years of experience in her field. Katy facilitates faculty contracts and payroll as well as organizes course schedules and faculty and student travel. She also manages Graduate Assistantships and administers grants and other monetary awards. In 2014 she earned the Outstanding Staff Award within the College of Arts and Sciences at Appalachian State. Prior to her time at Appalachian State she worked as a certified tax preparer and banker for one of the largest U.S. Banks.