Dr. Lutabingwa currently serves as the Associate Vice Chancellor For International Education and Development
Serves as Senior International Officer for the University responsible for developing, managing, and coordinating all Appalachian's international programs.
Develops and manages programs for international student and scholar services, including immigration issues, cross-cultural adjustment, and enrichment and awareness activities.
Develops and manages education abroad programs for Appalachian students and recruits students to applying for international education opportunities.
Develops programs that seek to increase the involvement of Appalachian faculty/staff in international education and international development.
Develops the international education and development strategic plan for Appalachian.
Provides leadership in developing, implementing, and responding proactively to international grant and contract opportunities (grant writing and management).
Administers, plans, and develops University-wide international programs, policy-development, and strategic planning via cooperative relations with all stakeholders (Board of Trustees via the president, provost, vice presidents, deans, general counsel, faculty, staff, students, alumni, and others).
Responsible for all University-wide academic, research, and public service international matters for Appalachian in cooperation with higher education institutions and related organizations throughout the world.
Negotiates and establishes international partnerships.
Promotes mutual understanding and cooperation between the peoples of other nations and the United States through open exchange of ideas and alliances with individuals in the Appalachian Region.
Facilitates professional and personal interaction for international leaders and visitors during official visits to the Appalachian Region.
Develops and manages international education and development budget at Appalachian
Education:
Ph.D. (1996) Public Policy & Administration (Policy Analysis), Jackson State University, Jackson, MS
M.I.A. (1992) International Development Management and Training, School for International Training, Brattleboro, VT
B. A. (1986) Business Administration (Management), Economics, and Political Science, Wartburg College, Waverly, IA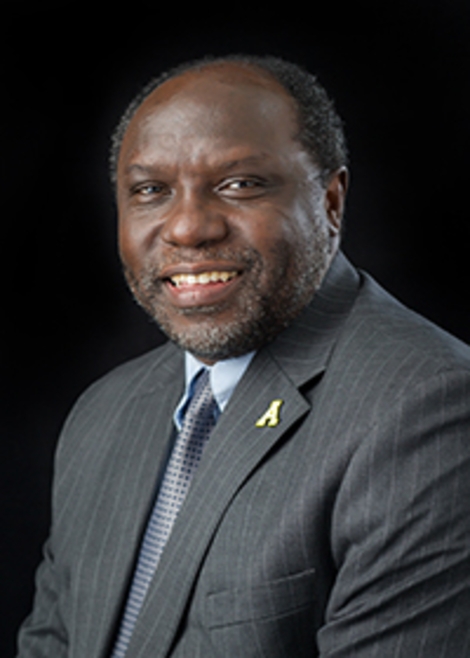 Title:

Associate Vice Chancellor for International Programs, Professor of Public Administration
Department:

lutabingwajl@appstate.edu

Email address: Email me

Phone: (828) 262-2046

Fax: (828) 262-2947
Office address
Office of International Education and Development