"Power of the Badge: Sheriffs and Inequality in the United States"
Presented by Dr. Emily Farris
Tuesday, March 21, 2023, at 7 p.m.
Room 114, Belk Library and Information Commons
BOONE, N.C. — The Appalachian State University Forum Lecture Series and the Department of Government and Justice Studies is pleased to host Dr. Emily Farris, associate professor in the Department of Political Science at Texas Christian University.
The idea of sheriffs in America is both deeply mythologized and yet highly incomplete. Farris' research examines how sheriffs represent key, fundamental tensions in politics in the United States. She shows that sheriffs can choose to both under and over police their communities, resulting in irregular access to law enforcement protection and justice. Thus, someone's access to the protection of the law or law enforcement services is dependent not just on the specific location in which someone lives, but also on who holds the office of the sheriff.
Farris' focus on the intersection of politics and the administration of justice makes her work relevant for the on-going national discussion revisiting the role of policing in our communities. It is also relevant to North Carolina. For example, in 2018, North Carolina voters elected Black sheriffs in all the state's seven most populous counties – the first non-white sheriffs to hold these offices in five of the counties. Most ran on platforms promising reform, with a particular focus on police violence and changing their offices' cooperation with federal immigration authorities. Yet, many other places elect the same sheriffs over and over again. In the same election year in another county in North Carolina, Terry Johnson ran unopposed and coasted to his fifth term as Alamance County sheriff, despite the Department of Justice's finding that his office racially profiled Latino residents and a robust opposition by activists in his community.
In addition to researching sheriffs, Farris also studies urban politics, immigration, and Latinx identity. View her CV here.
This event is free and open to the public. For a disability accommodation, visit odr.appstate.edu.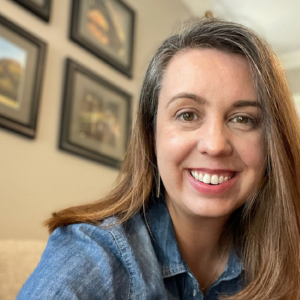 Tags: