Ten first-year students were selected as this year's recipients of Appalachian State University's Chancellor's Scholarship — the university's oldest and most academically competitive merit-based scholarship, designed for students with ambitious academic goals. The 2023–24 academic year marks the 39th anniversary of the Chancellor's Scholars Program.
"This class of Chancellor's Scholars personifies App State's commitment to academic excellence, leadership and service," said App State Chancellor Sheri Everts. "These students exemplify a commitment to academic and community engagement. I look forward to the real and powerful differences they will make within their chosen disciplines."
This year's recipients:
Chancellor's Scholars have demonstrated exceptional academic performance, ambitious academic goals, leadership, service and creativity. During their time at App State, the scholars serve as leaders both within App State's Honors College and across campus.
Details of the Chancellor's Scholarship
The four-year program of study covers full institutional costs (tuition, fees, room and board, and book rental). Additionally, Chancellor's Scholars are provided with numerous classroom and experiential research opportunities, as well as academic mentoring in a living-learning community and study abroad opportunities.
In addition to coverage of full institutional costs, Chancellor's Scholars receive:
Study abroad opportunities around the world — with 200 study abroad programs available.
Support for research, conference attendance and scholarship through App State's Office of Student Research.
Access to research support and personalized, professional mentoring through the Honors College.
Opportunities to engage in service-learning courses and programs — both locally and throughout the world — through App State's Office of Community-Engaged Leadership.
Chancellor's Scholars participate in small, discussion-based, interdisciplinary courses and produce original research as part of their honors theses.
Charlotte Fuselier
Fuselier is pursuing an App State bachelor's degree in political science with a concentration in international and comparative politics.
She said she decided to come to App State because of its "welcoming atmosphere and incomparably friendly faculty," and she chose her field of study to gain a better understanding of the internal workings of political structures and government bodies.
Fuselier, who aspires to attend law school after graduating from App State, said her Chancellor's Scholarship will allow her to not only experience her undergraduate college career without the burden of student debt, but will also provide her with "countless resources to help me succeed once I graduate."
As a student at St. Joseph's Academy in Baton Rouge, Louisiana, Fuselier was the founder and co-president of the Women's Empowerment Club and a member of the French Club, Film Club, National Honor Society, Art Club, Beta Club and Mu Alpha Theta — a national mathematics honor society for high school and two-year college students. She also served as a Student Ambassador and as a tutor for middle school students.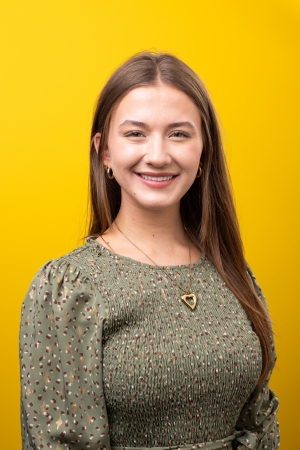 Tags: