The Office of Nationally Competitive Scholarships is pleased to announce that Caroline Sager, a recent graduate at Appalachian State University has been awarded a U.S. Department of State Critical Language Scholarship (CLS).
Sager is among 555 U.S. undergraduate and graduate students selected from over 200 different institutions to be awarded CLS in 2019. In June, she will depart for Baku, Azerbaijan to learn Turkish through intensive language study in an immersive environment. The eight-week program covers approximately one academic year of university-level Turkish and is enhanced through homestays and cultural excursions across Azerbaijan.
"As Turkish is not the dominant language in Azerbaijan, this particular program will challenge me to thrive in a multilingual environment, and expose me to a part of the world I have limited cultural knowledge of. I look forward to learning about the culture and language from locals, and I hope to ultimately use these linguistic and cultural skills to pursue political research interests in Cyprus and Turkey, explore a career in humanitarian aid, or represent the U.S. abroad as a foreign service officer," Sager said.
There are 15 critical languages offered by the CLS Program. While most do not require applicants to have any prior experience studying critical languages, demonstrating a commitment to language learning, with plans to apply their language skills to their future academic or professional pursuits is key.
Sager described the CLS application process as challenging but reflected that "what helped me build a strong application was building a case for why it was key to my professional pursuits to go on this particular [CLS] program."
For more information about CLS and how to apply, contact the Office of Nationally Competitive Scholarships at ncs@appstate.edu and/or visit https://ncs.appsate.edu.
For more information about the Critical Language Scholarship, visit: https://clscholarship.org
About Nationally Competitive Scholarships - Nationally Competitive Scholarships (NCS) works with the Appalachian community to recruit and support students for nationally competitive scholarships and fellowships, including those that support research, teaching and critical language learning. This is achieved with outreach, mentorship and advising throughout the entire application and selection process. NCS is committed to helping undergraduate and graduate students find ways to connect their Appalachian education to their future endeavors through scholarship opportunities. Learn more at https://ncs.appstate.edu.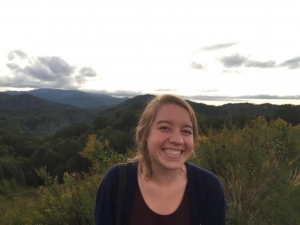 Tags: