Dr. Ruseva received her PhD from the School of Public and Environmental Affairs at Indiana University in 2010. Since joining the Department of Government and Justice Studies, she has taught graduate and undergraduate courses in environmental politics, public policy, program evaluation, and research methods. She leads undergraduate and graduate service-learning courses, and mentors graduate students in the Public Administration and Political Science programs. Dr. Ruseva's research has appeared in the Journal of Environmental Management, Environmental Science and Policy, Ecological Economics, Society and Ecology, and edited volumes on human-environment interactions.

Go to Dr. Ruseva's webpage.


Areas of Expertise & Interest:
Environmental Policy
Public Policy
Institutions and Governance
Research Methods
Education:
Ph.D. (2010), Indiana University
M. A. (2003), Sofia University
B.A. (2002), Sofia University
Courses Taught:
Environmental Politics
International Environmental Policy
Research Methods
Introduction to Public Policy
Public Policy Analysis & Program Evaluation
Publications:
Marland, E. Hoyle, J. Kowalczyk, T., Marland, G., Ruseva, T., Domke, G., Bates*, L., Helms*, A., Jones*, B., and Szymanski*, C. 2017. Understanding and analyzing the California Air Resources Board Forest Offset Protocol. SpringerBriefs in Environmental Science.
Ruseva, T., Farmer, J.R., Chancellor, C. 2016. Networking for conservation: Social capital and perceptions of organizational success among land trust boards. Ecology and Society 21(2):50.
Ruseva, T. 2016. Social capital and land protection in rural Appalachia. In S. Gonzáles, S. Jose Luis, and C. Blanchard Bush (Eds). Social Capital in Mexico and the United States: Reflections and Research (pp: 239-254). Puebla, Mexico: Benemérita Universidad Autónoma de Puebla (BUAP) Press.
Sweeney, S., Ruseva, T., Evans, T., and Estes, L. 2015. Mapping cropland in smallholder-dominated savannas: integrating remote sensing techniques and probabilistic modeling. Remote Sensing, 7, 15295-15317; doi:10.3390/rs71115295
Ruseva, T., Evans, T., Fischer, B. 2015. Can incentives make a difference? Assessing the effects of policy tools for encouraging tree-planting on private lands. Journal of Environmental Management 155, 162-170.
Ruseva, T., Evans, T., Fischer, B. 2014. Variations in the social networks of forest owners: The effect of management activity, resource professionals, and ownership size. Small-scale Forestry 13(3), 377-395
Singer*, A., Branham*, M., Hutchins*, M., Welker*, J., Woodard*, D., Badurek, C., Ruseva, T., Marland E., Marland, G. 2014. The role of CO2 emissions from large point sources in emissions totals, responsibility, and policy. Environmental Science & Policy 44, 190-200
Farinaci, J., Ruseva, T., Tucker, C., Evans, T., Batistella, M. 2014. Humans as agents of change in forest landscapes. In J. Azevedo, A. Perera, and A. Pinto (Eds.), Forest Landscapes and Global Change: Challenges for Research and Management (pp: 75-105). Newark, NJ: Springer
Ruseva, T., Fischer, B.C. 2013. Public-private interactions in the conservation of private forests in the United States. In E.S. Brondizio and E. F. Moran (Eds.), Human-Environment Interactions: Current and Future Directions (pp: 141-164). Newark, NJ: Springer
Cox, M., Fischer B., Mincey, S., Ruseva, T., Villamayor, S.T. 2013. Evaluating the USFS State & Private Forestry Redesign: A first look at policy implications. Ecological Economics 85, 35-42
Ruseva, T., Fischer, B.C. 2012. The shared stewardship and leadership of our private forests: Insights from forest landowners' personal networks. In D.R. Gallagher (Ed.), Environmental Leadership: A Reference Handbook (pp: 673-681). Thousand Oaks, CA: Sage
Fischer, Burnell C., and Tatyana B. Ruseva. 2010. "What Is Happening In and Outside America's Private Woodlands? (Response To: Coufal, J.E., C. Wiedemann and M. Gleason, What's Happening in the Woods?)" Journal of Forestry 108 (6): 304-06.
Ruseva, Tatyana. 2010. "Learning and Teaching Statistics through Service." In Integrating Service Learning into the University Classroom, edited by J. Alison Bryant, Nicole Schönemann, and Doug Karpa, 107-123. Boston: Jones and Bartlett Publishers.
Ruseva, Tatyana and Joice Y. Chang. 2009. "Environmental Decision-Making under Scientific Uncertainty: Review and Implications of the Precautionary Principle in U.S. Case Law." The Current 12 (2): 23-43.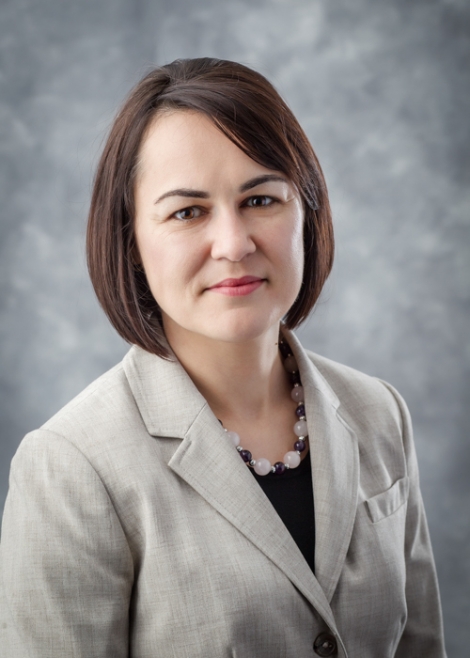 Title:

Assistant Professor of Political Science
Department:

Department of Government and Justice Studies

Email address: Email me

Phone: (828) 262-8238
Office address
350E Anne Belk Hall