Dr. Mac-Jane Crayton is an Assistant Professor of Public Administration and Policy in the Department of Government and Justice Studies at Appalachian State University. Dr. Crayton is a Fellow of the Summer Diversity Academy at American University. Her research interests focus on nonprofit management, local government, and environmental justice. Crayton's research explores how governments and nonprofits work together to encourage more inclusive and efficient policies. Recent work has been published in State and Local Government Review and Public Works Management & Policy.
Beyond her scholarly endeavors, she actively engages with service-based nonprofits and devotes her time supporting women in underserved communities. Drawing from her own experiences with mentorship, Dr. Crayton founded Dream Mentorship, a nonprofit organization committed to empowering women by providing mentorship, resources, and support to help them achieve their aspirations.
Areas of Expertise & Interest:
Service Delivery
Immigrant Integration Services
Inclusive Policies
Nonprofit Management
Public Administration & Policy Adoption
Environmental Justice Policies.
Education:
• Doctor of Philosophy (Ph.D.) in Public Administration and Public Policy, Auburn
University, Auburn AL (2023)
• Master of Science in International Relations, Troy University, Troy AL (2015)
• Bachelor of Arts in History & International Studies Imo State University, Imo Nigeria (2010)

Teaching Fall 2023:
• PA 5060 Seminar in Public Administration (Graduate)
• PA 5270-101: Nonprofit Management (Graduate)
• PA 4660 - Non-Profit Management: Links to Governance (Undergraduate)
Courses Taught
• Instructor of Record: UNIV 1050 - First Year Experience: Success Strategies
• Guest Lecture: POLI 1090 – American Government in a Multi-Cultural World
• Guest Lecture: POLI 2100 – State Government and Policy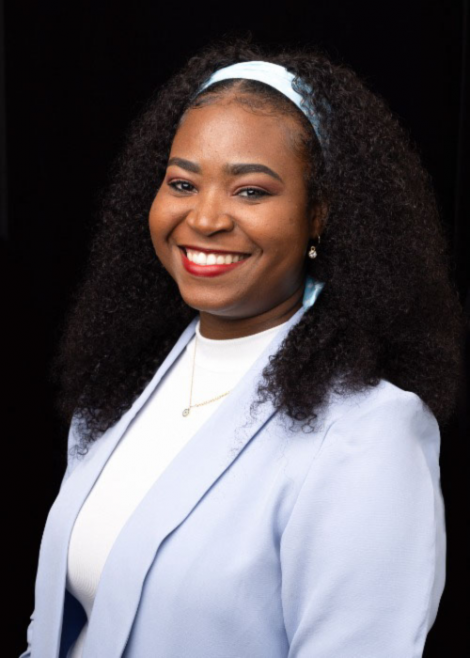 Title:

Assistant Professor of Public Administration
Department:

craytonmm@appstate.edu

Email address: Email me

Phone: (828) 262-6345

Fax: (828) 262-2947
Office address
353 D Anne Belk Hall