Student Profiles
Outstanding Seniors
Outstanding seniors are selected each semester by the full-time faculty of Government and Justice Studies to represent each of the concentrations within the Department.
Bailey Gardin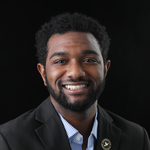 Political Science- PreProfessional Legal Studies
Most memorable GJS experience: Having Judge Henry Wansker as my advisor has been my favorite GJS experience. Having someone in my desired field available to talk through things with or seek guidance from has helped make me a stronger candidate for law school. I have also enjoyed the honor of taking his class, American Legal Systems, which only furthered my passion for law and the opportunity to make a true difference in my community. I truly appreciate all of the support that he has provided and maybe one day I may become a judge because of the knowledge that he has shared.

Favorite GJS class: My favorite class is not only my favorite that I have taken within the GJS program, but it is by far the best course I have taken throughout my collegiate career. Judicial Decision Making instructed by Dr. Ellen Key was the greatest class because of what was expected of me in order to do well, and I needed that challenge. Additionally, the class specialized in understanding the Supreme Court, their decision-making process, and how internal and/or external forces influence some of their most critical decisions. I had the opportunity to write a mock version of a legal brief, argue in a Supreme Court class simulation, and wrote a 15-page paper exploring potential gender and racial bias that advocates/attorneys face when presenting in court. All of these skills will prove necessary to be successful in law school and created a foundation that showed me the effort that is needed in order for me to accomplish my dreams. The last thing that I believe is worth mentioning regarding this class is the resiliency Dr. Key showed in having to move the class from in-person to virtual rather quickly as the coronavirus began to take hold of the United States. Despite the move, the quality of education and communication she provided did not waiver, and still found ways for the class to complete assignments while building community in a time of isolation. Challenges like these ultimately have made me a stronger student and it was this class that grew my confidence that has driven me this far!
Cassidy Long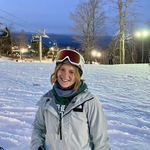 Political Science- International and Comparative Politics
Most memorable GJS experience: would be the many lively debates and conversations I had with my peers and Professors throughout undergrad. Engaging with such academics challenged me to become a more dedicated and knowledgeable student at App State.
favorite GJS class: America in the World with Dr. Fraser. I left this course more informed then I did in any other course. Considering America's role in world politics and international policy and challenging myself to continuously stay informed and engaged in non bias media in order to understand America's past, present and future international relations.
Jenna Kubiak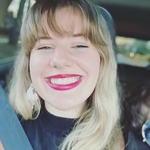 Bachelor of Arts in Political Science
Most memorable GJS experience: My senior year of high school when I toured ASU for the first time. I got to meet Dr. Ardoin and some other GJS faculty members that day. The faculty here really stuck out to me, and it's one of the top reasons I came to ASU. It set a great tone for my time here!
Favorite GJS class: There are so many wonderful GJS classes I've taken here, but I have to say that one of my top favorites was Southern Politics with Dr. Hicks because I'm really passionate about political organizing in southern states like North Carolina.
Mikayla Stahlbusch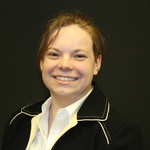 Political Science- International and Comparative Politics
Most memorable GJS experience: The first time I was asked to write a term paper. The assignment was a minimum of 12 pages long, and I felt a tad intimidated as I had never completed such a long research paper before. However, working on the paper and completing it was empowering, encouraging, and showed me that I am capable. This experience prepared me to succeed in the rest of my academic career.
Favorite GJS class: Latin American Politics. I am bilingual in Spanish and English, though I am not a native speaker and I do not have Hispanic ancestry. As such, I did not know all that much about Latin political history or the political culture of Latin American. Learning more about Hispanic cultures and histories in this class helped me feel more confident in my second language, especially since Dr. Scherlen included discussion periods which allowed me to solidify my understanding of the material.
Antonia Scherlen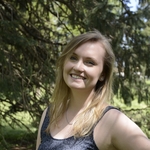 Criminal Justice
Most memorable GJS experience: Working at the Watauga District Attorney's Office for my internship. I learned a lot about our community and the ways that I can help make it better. I will be forever grateful for the memories of those who taught me life is not black and white. Thank you to all the police officers, lawyers, therapists, and doctors who help and support our community everyday.
Favorite GJS Class: Problem-Solving Courts with Dr. Lucas. This class combined my interests in Criminal Justice and Psychology and allowed students to discuss and debate topics. While there are no easy answers for the direction our system should take, the clear take away from this class was that everybody has a duty to educate themselves about issues they don't understand and to always have empathy for those who need our help.
Haleigh Eubanks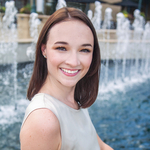 Political Science- American Politics
Most memorable GJS experience: Meeting U.S. Senate candidates Jeff Jackson and former Chief Justice Cheri Beasley on campus with other GJS students.
Favorite GJS class: Parties and Interest Groups because of the engaging discussions on interest groups and their relationship to committees, as well as state and federal governments.
McKenna Feid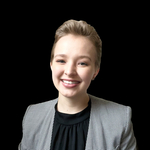 Political Science- International and Comparative Politics
Most memorable GJS experience: have been going on the Washington D.C. trips with the International Relations Association where I had the opportunity to witness foreign relations in real-time and spend time with my closest friends.
Favorite GJS Class: Indigenous Political Thought with Dr. Love has been an incredible experience. My worldview has never been so challenged before, and I'm so grateful for all of the care and respect that Dr. Love and my classmates have contributed to the class.
Matt Grogan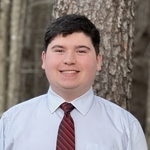 Political Science- Public Administration
Most memorable experience in GJS: Getting to hear from the guest speakers who have spoken to us in many of my courses. It has been very valuable to be able to hear from professionals in nonprofits, current and former city/county managers, and other professionals in the public-sector. I find that speaking to current professionals about their jobs is very helpful to gain insight on various careers.
Favorite GJS class: Public Management (PA-4665) with Dr. Rickabaugh, which I am taking this semester (Spring 2022). As someone in the Public Administration concentration, I find the subject matter very interesting. I've also enjoyed participating in some of the in-class activities we've done, such as mock budget negotiations. I think the things I have learned in this class, along with the other classes I've taken at App State, will be beneficial to my career in the future.
Kathryn Cahill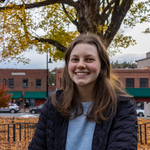 Political Science-American Politics
Most memorable GJS experience: Working on our writing project in Dr. Williams' Issues in Judicial Politics class. We got to choose a current SCOTUS case to research, assess, and discuss in class. It was exciting to hear a case being argued before the Supreme Court that we were also engaging with in class.

Most memorable GJS class: State & Local Government with Dr. Newmark and American National Government with Dr. Hicks were the first two PS classes I took in college. Studying the foundations of government in these classes really encouraged me to major in political science.
Peyton Doyle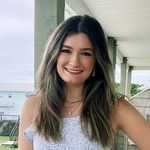 Criminal Justice- International
Most memorable GJS experience: Completing my internship. It was an incredibly valuable experience that resulted in a job offer at the end. I have been working with the law firm I interned with since last summer and have learned so much about the field.
Favorite GJS class: I enjoyed so many of the Criminal Justice courses I have taken throughout my time at Appalachian State, but Theories of Crime & Justice with Dr. Robinson was by far one of the most intriguing. We focused not only on the underlying causes of crime, but also responses to it from a social justice standpoint. It was a thought provoking course that taught me so much.