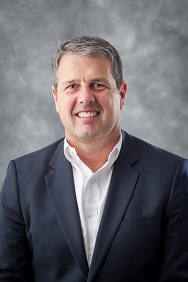 The Department of Government and Justice Studies (GJS) is home to over 800 undergraduate majors and over 70 graduate students. They study with 35 full-time tenure-track faculty who are at the forefront of their diverse areas of expertise and are amongst the most honored teachers at Appalachian State University. Our primary goal is to prepare graduates to be able to critically observe, analyze, and understand our complex world. As a result, GJS provides a vibrant place to study and a perfect place to prepare students for active and successful careers serving our local and global communities.
The department offers a wide range of programs at both the undergraduate and graduate levels. Our undergraduate programs include a Bachelor of Science in Criminal Justice (BSCJ), a Bachelor of Arts in Political Science and career-oriented tracks in the Bachelor of Science in Political Science. At the graduate level, the department offers the traditional Master of Arts (MA) in Political Science and the professional, nationally accredited, Master of Public Administration (MPA) degree.
Alumni from each of our programs are in leadership positions across the state and nation. For example, the winner of the College of Arts and Sciences Most Outstanding Alumni Award for 1998-1999 (Mr. Brad Adcock) -- member of the UNC Board of Governors) completed his graduate work in the MA in Political Science program. In addition, alumni of our local government management program represent approximately one-third of all North Carolina city and county managers.
I hope this brief overview of our departmental activities sparks your interest. I encourage you to explore the career opportunities in political science and criminal justice, to more closely examine the departmental programs, to learn about scholarships granted to department majors and to meet with Government & Justice Studies faculty. Please let me know if I can be of further assistance and do not hesitate to contact me should you have additional questions.
Regards,
Dr. Phillip J. Ardoin
Professor and Chair
E-mail: ardoinpj@appstate.edu
Phone: 828-262-7187