Website: http://www.appstate.edu/~ehrhardtgc
Education:
2002 Indiana University, Bloomington IN. Ph.D. in Political Science. Dissertation topic: Japanese and South Korean responses to US negotiations with North Korea. Advisor: Dr. Michael McGinnis.
1995 Elliot School of International Affairs at the George Washington University, Washington, DC. M.A. in International Affairs.
1991 Carleton College, Northfield, MN. B.A. cum laude in International Relations
Publications:
Komeito: Politics and Religion in Japan, forthcoming from University of California, Berkeley Press in November 2014, with Steve Reed and Axel Klein, single-authoring two chapters and coauthoring two more.
Research Methods for Political Science and Criminal Justice, Appalachian University Printing Office, 2014, with Yongbeom Hur (3rd ed).
"Academic Conservatives and the Contemporary Crisis in Higher Education" New Political Science, Forthcoming in December 2014
"The Not-so-Random Drunken Walk." Journal of Statistics Education. Vol 21 n. 2 (July 2013)
"Multiple Principals and Administrative Reform in East Asia." Asian Survey.Vol 49 n. 4 ( July/August 2009) pp. 625-647.
"Rethinking the Komeito Voter" Japanese Journal of Political Science. Vol. 10 (2009) no. 1 pp. 1-20.
"Beyond the Prisoners' Dilemma: Making Game Theory a Useful Part of Undergraduate International Relations Classes" International Studies Perspectives, vol 9 (2008) no. 1, 57–74
"Factional influence on the 2001 Liberal Democratic Party Primary: A Quantitative Analysis." Japanese Journal of Political Science, vol. 7, n. 1, April 2006. Reprinted in Politics of Modern Japan: Critical Concepts in the Modern Politics of Asia (Routledge, Christopher Hood, ed., 2008)2
"The Evolution of United States-Republic of Korea Security Consultation." Pacific Affairs, vol 77, no. 4, March 2005.
"Japanese Engagement with North Korea in the Shadow of Great Power Politics" Journal of Pacific Asia (March 2004)
"The 1999 Berlin Accords and Multilateral Engagement with North Korea," Korean Journal of Defense Analysis, vol. 15, n. 2, Fall 2003.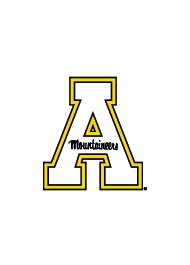 Title:

Associate Professor of Political Science
Department:

Department of Government and Justice Studies

Email address: Email me

Phone: (828) 262-7910
Office address
351J Anne Belk Hall